Dover Dodge Safety Protocol
Dover Dodge Safety Protocol
Ensuring Our Community's Health & Wellbeing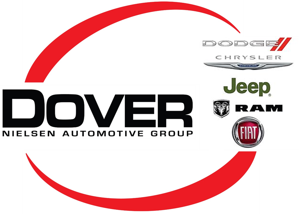 How We're Keeping You Safe
We care about our community's health and wellbeing. That's why we're taking extra precautions and steps to assure you that your safety is our top priority. As a result, we have implemented and strictly enforce social distancing guidelines and additional safety measures at our dealership. For more information or any concerns, please don't hesitate to contact us.
Dover Dodge COVID-19 FAQs
Are you open?
We are currently open for both sales and service. You can find our operating hours online and if you'd like to arrange an appointment for either you can online or by contacting us by phone.
Are masks and social distancing enforced?
All customers are required to wear a mask to enter our showroom or service centers, unless you have an underlying condition. All our staff are wearing masks and adhering to social distancing guidelines by maintaining six feet apart at all times.
How are you keeping your facilities clean and safe?
We have multiple hand sanitizer stations set up around our dealership and service center, while also using plexiglass barriers at desks and counters. We also disinfect and clean the facility's high touch areas regularly multiple times a day, and have professional cleaning crews come in often to clean as well.
Can I buy my new or used car online?
We provide many ways you can complete the car buying process online which includes being able to browse current inventory of new and used options, pre-qualify for financing, fill out an online finance application, get a trade in value for your current vehicle, plus many other options thanks to Dover Dodge Fast Pass.
Can I still test drive cars, trucks and SUVs?
You can continue to test drive vehicles at our dealership. We will take precautions including wearing masks while driving and cleaning the vehicle before and after you test drive it.
What services are you offering?

We are offering full auto service from routine to factory-scheduled repairs and fixing any other vehicle issues you might experience. You're encouraged to make an appointment online or call us to select from our open times.

Can I still buy parts?

Yes. Our parts center is open and you can find the Mopar accessories and parts you need for your Chrysler Dodge, Jeep or Ram, so call us or contact us online for more information.

What if I have experienced financial hardship or job loss during the pandemic and need payment assistance?

Qualified buyers or those who leased a new Chrysler, Dodge, Jeep or Ram vehicle in a specific time frame and experienced job loss directly related to COVID-19 might be eligible for some form of assistance directly from the automaker, especially if you financed through their financial services arm. We can discuss these options with you so contact us with any questions.

Any Other Questions? Contact Us at Dover Dodge
If you have any more questions our team is here to answer them so contact us today and we will make sure you are pointed in the right direction.